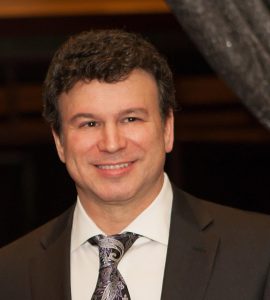 Bracing is used in the management Charcot-Marie-Tooth to support and hold a part of the body compromised by muscle weakness, muscular atrophy, sensory impairment. Bracing is also used to help correct skeletal deformity.
There are a variety of braces available for ankles, knees, feet, hands, and other areas affected by CMT. For CMT patients, bracing can help regain the ability to walk quickly and smoothly, and provide greater independence in everyday activities.
HNF has invited Mitchell Warner, CPO, of Ortho Rehab Designs Prosthetics and Orthotics, Inc., to join us at the Summit on the panel discussion Public Policy. Warner graduated from the New York University Post Graduate Medical School's program in Orthotics and Prosthetics, and is American Board Certified in both prosthetics and orthotics.
Established in 1991, Ortho Rehab Designs is nationally recognized for the HELIOS® Orthotic System. The Helios® orthosis is a custom energy loading graphite composite brace. Easy to put on and take off, the unique design is an incremental improvement over existing bracing systems.  It uses Triplanar control to correct and stabilize the joints of the foot and ankle.
Let's hear more from Mitch:
HNF: Why did you choose your particular topic for the Summit?
Mitch:
It is a priority to get insurance carriers to pay for custom energy storing leg braces. These devices help restore balance, help correct deformities of the joints, and can lead to an increased walking speed.
HNF: How has CMT affected your life?
Mitch:
Working predominantly with CMT patients, it has led me to design innovations in leg bracing to help CMT Patients walk better and have greater balance.
HNF: What do you hope attendees take away from the Summit?
Mitch:
I hope attendees learn what custom made corrective leg bracing can provide as a medical treatment, to give a better quality of life, and to prevent further breakdown of the joints.
HNF: Anything else you'd like to share with the community?
Mitch:
These innovations that I have made for CMT patients to walk better has led me to design a leg brace for my own medical condition using new design applications.
You can learn more about Mitch and how the HELIOS® Orthotic System can help CMT patients here:
Website: www.HeliosBracing.com
Email: [email protected]
Phone: 888-696- 9909