---
---
Grace's Courage Crusade
Grace's Courage Crusade is a passionate mission of the Sidoti/Caldarone family to support those living with Charcot-Marie-Tooth disease, which affects Marybeth Caldarone and her daughter Grace.  Our mission includes both funding cure-driven research and raising awareness of CMT worldwide. We achieve these goals through several pathways.  First, we come together each fall at our annual fundraiser in scenic Newport, Rhode Island. Second, we elevate the public profile of CMT through our children's book series, written by Carol Liu and Marybeth Caldarone. The series, beginning with 
Arlene On the Scene
and now featuring a sequel, 
Arlene, the Rebel Queen,
educates children, parents and educators about CMT through a lively and humorous story, while providing a positive role model for those growing up with CMT. Finally, through our
School Outreach Program,
we bring an important message about the value of embracing differences to elementary schools across the country.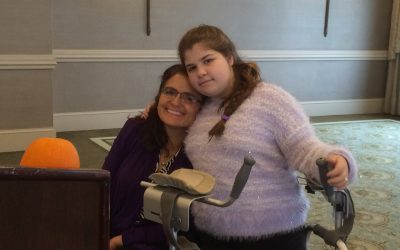 Grace's Courage Crusade, a passionate campaign of the Sidoti/Caldarone family to raise awareness and fund CMT research, held its annual "Brunch by the Beach" fundraiser in scenic Newport, RI on November 2, 2014. Now in its seventh year, this event has become a beloved tradition for the crowd of over 150 attendees, and participants enjoyed great food, fun games, exciting raffles, and of course, fantastic desserts. (Who says brunch doesn't come with dessert?!) This year was the most amazing ever, with over $15,000 raised for the Hereditary Neuropathy Foundation's TRIAD research program. Sean Ekins, HNF's Chief Science Officer, presented a CMT research update during the event, outlining the exciting developments in CMT research, including the upcoming Stage III clinical trial for CMT1A, ongoing CMT2A research using a zebrafish model, and progress on the development of a CMT2A mouse model. (See past HNF newsletters for all the latest research developments and sign up to receive these important newsletters in the future.) We at HNF, and the Sidoti and Caldarone families, would like to thank all of the generous supporters who have joined with Grace's Courage Crusade and HNF to make a real difference for kids like Grace who live with the challenges of CMT every...