Grace's Courage Crusade
Grace's Courage Crusade is a passionate mission of the Sidoti/Caldarone family to support those living with Charcot-Marie-Tooth disease, which affects Marybeth Caldarone and her daughter Grace.  Our mission includes both funding cure-driven research and raising awareness of CMT worldwide. We achieve these goals through several pathways.  First, we come together each fall at our annual fundraiser in scenic Newport, Rhode Island. Second, we elevate the public profile of CMT through our children's book series, written by Carol Liu and Marybeth Caldarone. The series, beginning with 
Arlene On the Scene
and now featuring a sequel, 
Arlene, the Rebel Queen,
educates children, parents and educators about CMT through a lively and humorous story, while providing a positive role model for those growing up with CMT. Finally, through our
School Outreach Program,
we bring an important message about the value of embracing differences to elementary schools across the country.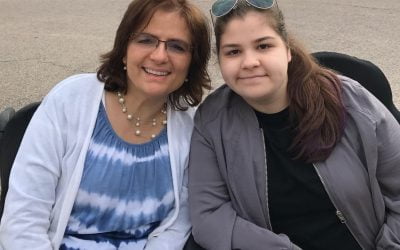 Join Us For GCC's Summer Send-Off Celebration  WHEN: Saturday, September 23, 2017 TIME: 4:00pm - 8:00pm  WHERE: Charlestown Rathskeller Tavern Enjoy games, tournaments, raffles, a signature drink, fire pit Smore's and a rockin' after party!  Click here to purchase...