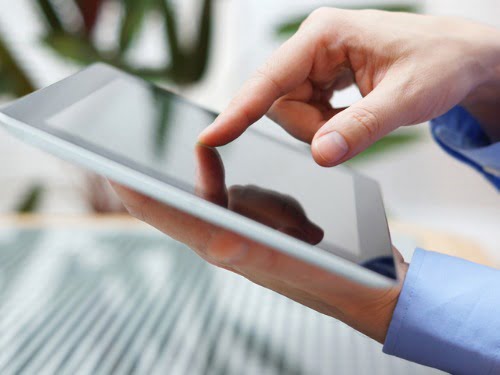 One of the most frustrating experiences for CMT patients is having to explain the disease to their own doctors and health care providers who have no experience in treating the patient community. Patients are often met with blank stares or misinformation. This climate creates feelings of hopelessness and mistrust for patients. HCPs have limited knowledge of CMT, in fact some have never even heard of it. HNF has made a stance to improve health care providers knowledge of CMT, help development standard-of-care-guidelines, and offer extended referral resources for providers included in our HCP Directory.
As a CMT patient and the Manager of Medical Outreach, I'm dedicated to offering patients a reliable resource for connecting to medical specialists with unique expertise and familiarity in caring for people with CMT. The specialists included in our directory will help patients manage their CMT and improve their quality of life across the spectrum of needs they may have. The directory includes neurologists, physical therapists, orthotists, and many others.
The HCP Directory aims to improve the process of finding local care resources of professionals with CMT-related experience, a list of HNF Centers of Excellence and HNF approved facilities that offer physiologic assessment as well as behavioral care. Our mission is to continue to grow the directory and connect patients to qualified healthcare professionals in the United States.
Dr. James Nussbaum, PT, PhD, EMT is a proud directory member, as well as the clinical Research Director of ProHealth & Fitness. His dedicated team of physical and occupational therapists have firsthand experience working with CMT patients.
"I joined the HNF Provider Directory because I am passionate about caring for people with CMT, and I know that the HNF is just as passionate in helping the patient community in so many ways. I'm confident my team can help people with CMT improve the quality of their lives through skilled physical and occupational therapy. Together with the HNF, we can connect like-minded expert providers, including orthotists, neurologists and others in creating specialized care teams to be a tremendous resource to patients and their families.
I am working with the HNF to help educate providers, specifically neurologists, so that each patient (with CMT) who sees them, is appropriately referred for a PT and OT evaluation, an orthotist assessment, and possible genetic counseling for help getting educated and genetically tested.
Such referrals by the neurologist should be the gold standard, not the exception. Each neurologist and her/his staff should have a clear and structured pathway for referral to expert providers who will all be part of the team of healthcare providers caring for the individual diagnosed with CMT."
We encourage Health Care Providers to join in HNFs Medical Educational Program.
By joining the directory, HCPs will not only make it easier for patients to find them, but they also will become a part of the network. Health Care Providers will also gain access to the following:
Access to the Assessment Test in collaboration with AANEM
Free CME course
Inclusion in our patient HCP Directory
Referral resources for your patients
Registration discount to future CMT/IN meetings sponsored by HNF
Access to affordable genetic testing
Printed copy of the Quarterly CMT Update newsletter
Immediate notification of ground-breaking research and clinical trials
Please share this opportunity with your HCPs to become part of our growing network!
FOR HCPS: HTTPS://WWW.HNF-CURE.ORG/CMTPROVIDER/
FOR PATIENTS: HTTPS://WWW.HNF-CURE.ORG/PROVIDER-DIRECTORY/