Allison Moore
Founder, CEO
Allison Moore, CEO and Founder of HNF, divides her time between her homes in Manhattan and Amagansett, NY, with her husband, Robert, and her two young sons. Moore founded HNF in 2001 after a hospital mishap in which she was treated with medications that exacerbated her CMT symptoms and made her legs weak and imbalanced. Her goal was to create a foundation that would lead to the development of treatments and a cure for CMT and increased awareness so the world would recognize CMT as a household name.
Joy Kaye
Chairman
Joy Andal Kaye brings a strong human resources background to the HNF Board. Having served as Vice President in Human Resources at PaineWebber and Merrill Lynch Investment Banking Groups from 1992-1999 and Manager of University Relations at Apple Computer from 2000-2003, she recently was the Director of Business Recruitment at J.Crew. She now serves as Co-chair for the Annual HNF Golf Outing at Glen Arbor Golf Club.
An avid golfer and runner, Joy also volunteers her time working with the First Tee Organization of Metropolitan New York as well as participating in Team Fox, the Michael J. Fox's Parkinson Foundation. She is an alum of the MHS Class of 83 and has deep admiration for the work Allison and her family have been doing for HNF and is very excited to be joining the Board. Joy currently lives in Westchester County, NY with her husband, Eric, and her stepchildren, Jason and Sydney.
Matthew Downing
Secretary
Matt Downing, a senior marketing executive with Sirius XM Radio, joined the Board in 2010 to help raise nationwide awareness of CMT through the Hereditary  Neuropathy Foundation. In addition to his professional expertise, Matt brings to the board a unique family perspective: three generations struggling with the damaging progression of CMT. Matt's father suffers from CMT, and Matt and his sister were diagnosed with it at an early age.
Matt is also the father of children who are dealing with CMT as well. Matt is committed to finding a cure for his children and helping to share the knowledge of those who have found effective treatments for their CMT symptoms. He is also an avid golfer and cyclist and strongly advocates the benefits of an active lifestyle for those with CMT.  Matt is a native of Buffalo, New York, a graduate of The University of Michigan, Ann Arbor, and lives in Rockville Centre, New York, with his family.
Kara Sprague
Treasurer
Kara most recently spent 7 years as a Vice President for Barclays Investment Bank in New York in their internal audit function specializing in Finance, Compliance, and Financial Crime, as well as implementation of global strategic change initiatives. Prior to Barclays, she worked for 6 years as a Manager with KPMG, LLP focused on financial statement audits for banks and other financial institutions in Chicago and New York. Kara is a Certified Public Accountant (CPA) and earned her Bachelor of Science in Accountancy at the University of Illinois.
Kara became involved with HNF after moving to New York in 2010. She is dedicated to raising awareness and supporting scientific research to find effective treatments and improve the lives of her family members and others impacted by CMT. Kara has recently relocated to Los Angeles where she is excited to raise CMT awareness and continue to expand the HNF network and support for our mission to the west coast.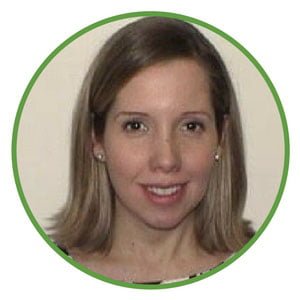 Gretchen Cappiello
Gretchen worked at the Federal Reserve Banks of New York and Chicago for just over 17 years (10 years in NY and 7 here in Chicago) in the Bank Supervision Group, until she decided to stay at home with her three children in late 2015.  Her specialities included consumer protection and capital risk management. She managed several teams of examiners, including the large bank supervision team in Chicago, which was responsible for oversight of the most complex bank holding companies in the district.  She has a B.A. in Spanish from Washington University in St. Louis and an MBA from NYU.
Gretchen is interested in being a part of the HNF board since she grew up quietly managing her CMT and now two of her kids have it. She wants to be an active advocate and part of the wonderful progress that HNF has been facilitating. She believes there can be a cure and thinks that the Chicago area is ripe for more involvement. There is a obviously a large population of people affected by CMT and she hopes to increase awareness and spearhead fundraising in the Chicago area!
Donna Cusimano
Donna Cusimano, is a real estate attorney whose practice focuses on real estate and complex commercial lending transactions.  Donna earned her JD and Masters of Law in commercial real estate from The John Marshall Law School located in Chicago, Illinois in the spring of 1999.
After graduation, Donna returned to New York City where she spent 3 years with the law firm Feldman & Markman, LLP and 12 years with the firm Todtman, Nachamie, Spizz & Johns, P.C. Donna representing small community banks and small corporations secure financing for property acquisitions. Donna has recently relocated to south Florida where she intends on continuing to practice law. She looks forward to helping HNF in its mission to raise awareness and find a cure for CMT.
Debi Houliares
Debi Houliares is the Director of Programming at the EquiCenter, Inc. a non-for profit therapeutic riding facility as well as Head Riding Instructor. Debi holds certifications as an international Therapeutic Riding Instructor and Equine Specialist in Mental Health and Learning. Debi joined the HNF board to raise funds for CMT Type 6 and spread awareness for her son Zach, who was diagnosed with CMT Type 6 in January 2014. As a side note she believes that therapeutic riding would benefit folks with CMT too! Debi resides in Victor, New York and is married with three children.
Robert A. Kauffman
Robert A. Kauffman is the President of Healthcare Risk Advisors, formerly FOJP, and Hospital Insurance Company, a metropolitan New York based insurance company that provides comprehensive insurance and risk management advisory services to a group of major hospitals, long-term care facilities, and social service agencies. Rob has built a distinguished legal career as a strategic advisor on corporate governance, insurance regulatory issues, compliance and risk management. Prior to joining FOJP in January 2014, Rob was Senior Vice President, Secretary, General Counsel and Chief Compliance Officer at Harleysville Insurance. Rob was also a partner at Reed Smith, an international law firm specializing in complex litigation, strategic transactions, and regulatory matters. In addition to his private sector experience, Rob served with distinction as an Assistant U.S. Attorney in the Criminal and Asset Forfeiture Divisions of the United States Attorney's Office for the Eastern District of Pennsylvania. Rob earned his BA and JD from the University of Pennsylvania. He currently lives with his family in New York City and has CMT1A.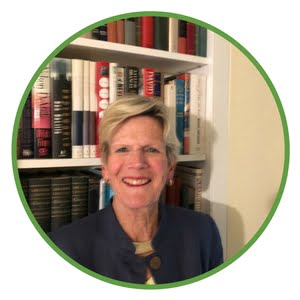 Deborah Newcomb
Deborah Newcomb recently retired from a successful career as a portfolio manager in New York. Her career included several small boutique firms on Wall Street, followed by ten years at Scudder Stevens & Clark, and thirty plus years as a Managing Director at US Trust/ Bank of America.
Deborah was born and raised in New England, and is a graduate of the University of Vermont. She is currently a resident of New York City, and lives on the Upper West Side with her husband, Jonathan. They raised two sons who went to school in New York and both reside and work in the city. Deborah has been involved in a number of community activities, and was an active member of the CitiKids board for a number of years. She was a member of several boards in buildings in which she was a resident, and President of the Board in the last co-op in which they lived. She has been involved in fundraising efforts for several local libraries where she continues to be involved.
Deborah has been involved in the Hereditary Neuropathy Foundation for the past two years, and was recently asked to join the board. Deborah's interest in the Hereditary Neuropathy Foundation stems from her many years of dealing with peripheral neuropathy.
Kerin Reilly
Kerin Reilly is currently the Director of Admissions for The American Academy of Dramatic Arts, New York campus. She is responsible for the management of the New York Admissions Department. Aspects of this position include recruitment, outreach, admissions, informational presentations and handling VIP visitors.
In addition to working on the Admissions side she also taught Public Speaking for the Adult Accelerated Degree Program in both the hybrid online format and traditionally at the Mount Saint Mary College's military satellite campuses which are located at West Point and Stewart Air Force Base. Kerin joined the HNF board to bring awareness to CMT. Her beautiful, brave daughter, Dakota has CMT and plans to do everything in her capacity to help her daughter and all those living with CMT. Kerin resides in New York and is married with two children.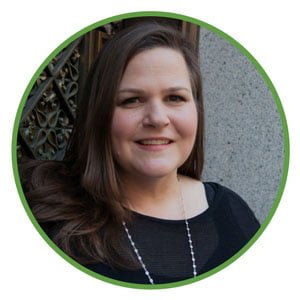 Brooke Warren
Brooke is the proud mother of a smart, articulate and engaging 3rd grade daughter dealing with the challenges of CMT1A. Brooke has dedicated her life to finding the best care for her daughter and husband and has been the primary medical advocate for the family through several surgeries. Brooke sought out HNF 5 years ago as a way to be better prepared to deal with the challenges her daughter would face. Brooke is committed to finding a cure for all children and hopes to share her knowledge about her experiences and any effective treatments with others.
Brooke earned a Bachelor of Science in Civil/Environmental Engineering from the University of Notre Dame, a Master of Engineering Management at Northwestern University, and a Master of Business Administration from the Kellogg School of Management at Northwestern University.