Round up your furry friends for a Paw-some CMT Awareness Month this September with 
10 GREAT WAYS
to raise CMT awareness and support research!
About This Year's Campaign "CMT is Ruff"
Although we're not ready to say goodbye to summer, September is fast approaching and the Hereditary Neuropathy Foundation (HNF) is once again ready to take on Charcot-Marie-Tooth (CMT) Disease. We are continuing our mission to increase awareness, raise research funds and find a cure for CMT! 
As patients, we know firsthand the challenges that come with living with CMT. We also know that it can be hard for others to understand what daily life is really like with a neurological disease… but there are those special kinds of friends who bring unconditional love as well as physical and emotional support for so many CMT patients… our pups!
Inspired by our favorite CMT Service Dog, Marvin, HNF would like to invite all dog owners (and non dog-owners) and their furry besties to take a bite out of CMT this September with 10 fun ways and events!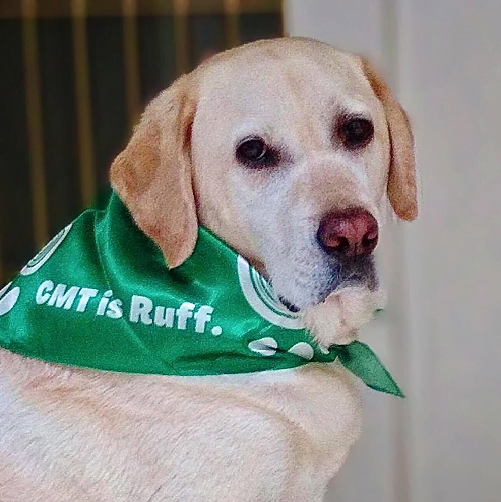 Purchase a Bandana
For your pup or yourself!
Purchase Here!
Raise awareness and support research while sporting our exclusive bandana. Wear it any way and any where or style up your pup and post your photos on social media with #cmtisruff & #cmtwegotthis to share our important mission with friends and family!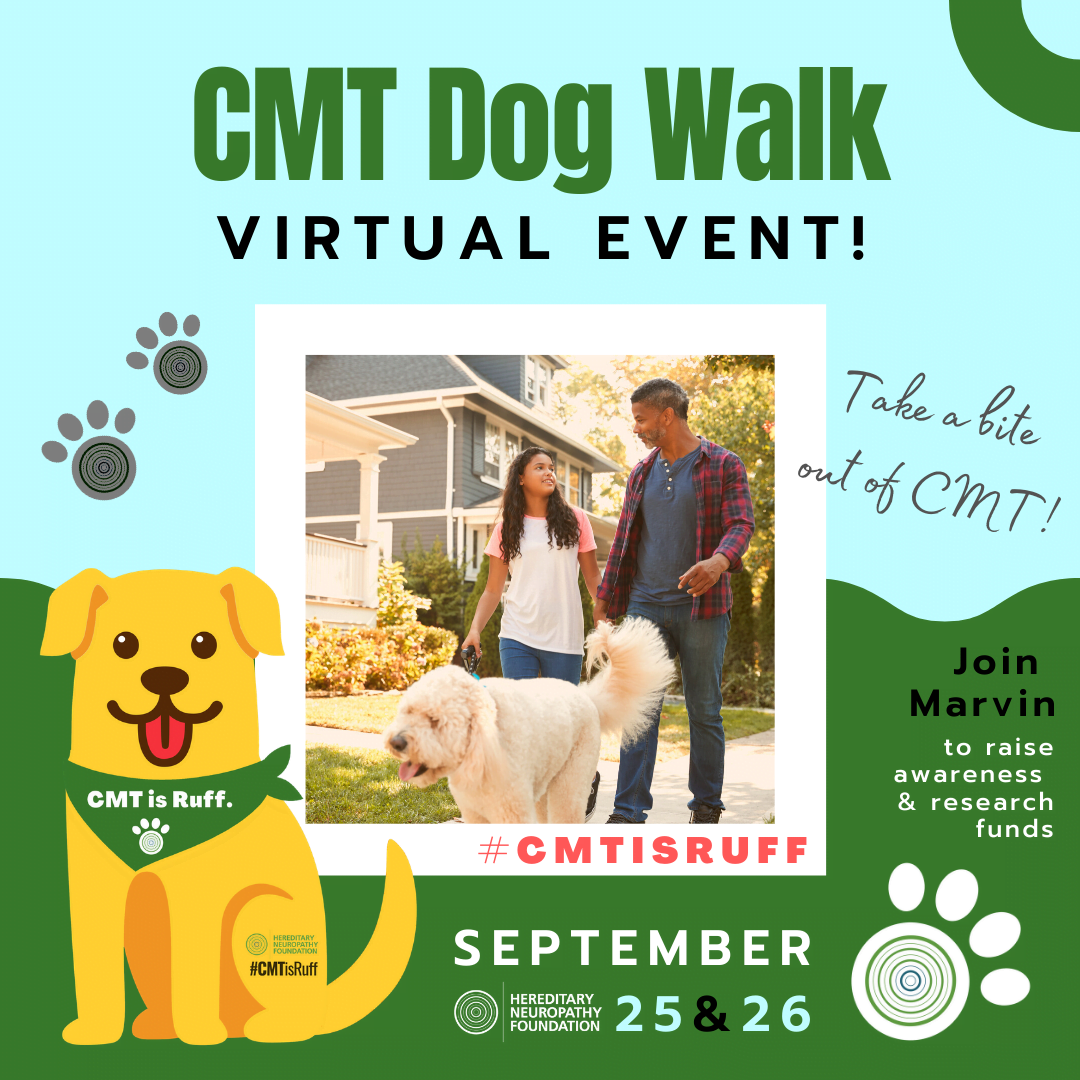 Easy to Join!
Step #1: Purchase Your "CMT is Ruff" Bandana (first box on this page)
Step #2: Share our Event page on social media and ask friends/family to support CMT research
Step #3: Walk/roll with your pup any time on Sat & Sun, 9/25 & 9/26 wearing their bandana and post your photos/videos on social media with #cmtisruff & #cmtwegotthis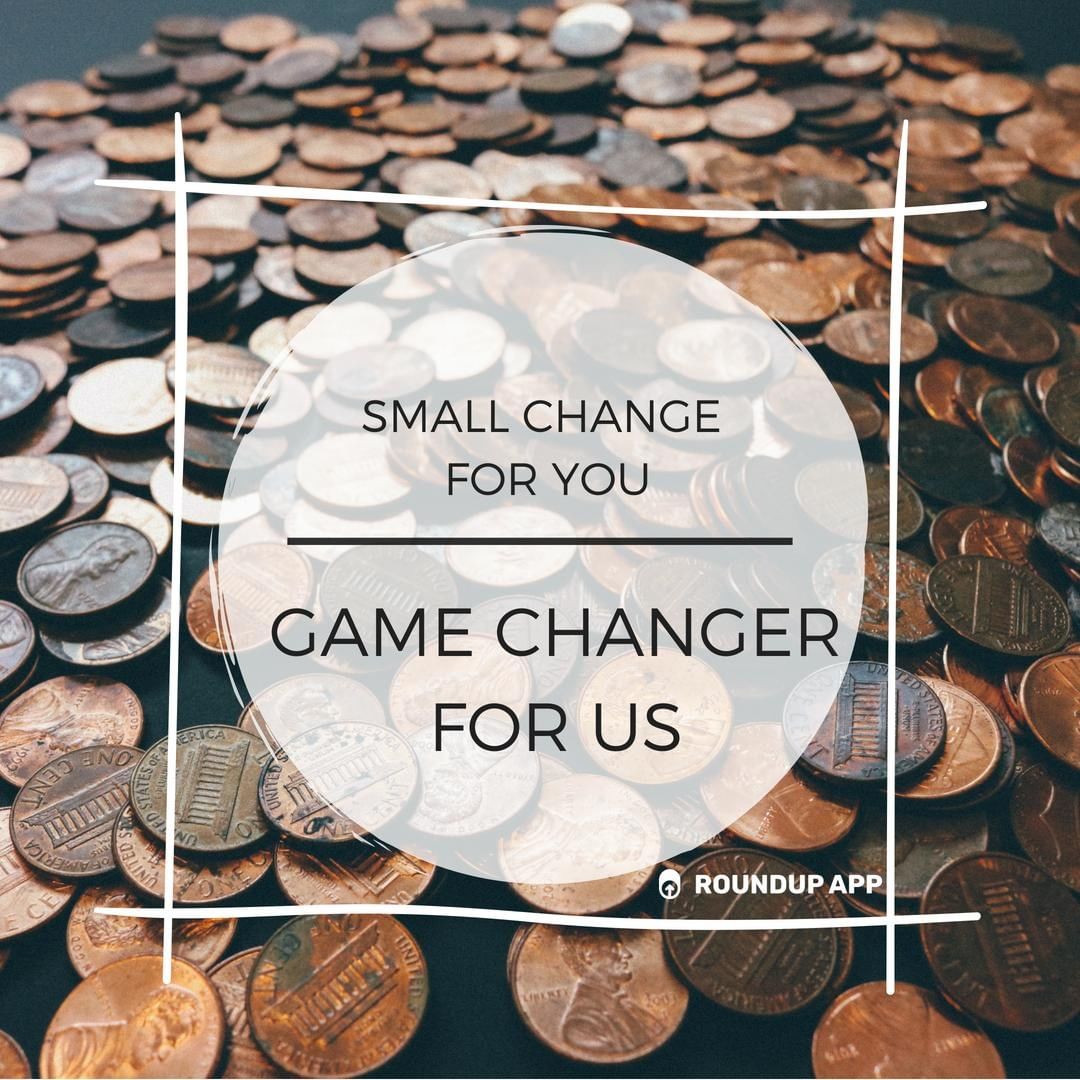 Download App!
HNF has partnered with an app called RoundUp that allows users to donate the change to support CMT research while rounding up to the next dollar from credit or debit card purchases – all automatically and without hassle.
You can even cap the maximum donation amount in a given month. For example, if your bill is $9.30 and you round up to the dollar, you would be donating .70 cents for CMT research. If 1000 people per month donated up to .70 per credit or debit card purchases and had at least 4 transactions each month that would generate $2,800 per month and $33,600 annually for CMT research!
Sign up today! https://www.hnf-cure.org/roundup-app/
Or simply download the app or use the web version at roundupapp.com. You'll be able to create an account and choose HNF when prompted to select the organization you will support.
Let's  spread the word by emailing friends and families or sharing on Facebook, Twitter, and Instagram!
We're happy to answer any questions. Please email [email protected]
Facebook Photo Frames
Support CMT on Social Media!
Click for links!
Show your support for CMT families and awareness across the globe by upgrading your Facebook profile photo with your choice of 2 exclusive frames!
CMT Strong – Click to update
#CMTisRuff – Click to update
Print, Cut & Post
Don't have a pup? No Problem!
Print Here!
No pup? No Problem! Marvin, the CMT Service Dog, to the rescue! Just click HERE to download and print. Cut him out and stage your own photoshoot to spread CMT awareness. Tag us on social media using #cmtisruff and #cmtwegotthis 
Want to learn more about service dogs for CMT patients? Watch our exclusive interview with the real Marvin and his owner, Diana here!
Join Here!
Celebrate CMT Awareness Month with your best dance videos on Instagram or Facebook! Post you or your pup's best moves with #cmtwegothis & #cmtisruff. We'll share our favorites on our social media and email blasts!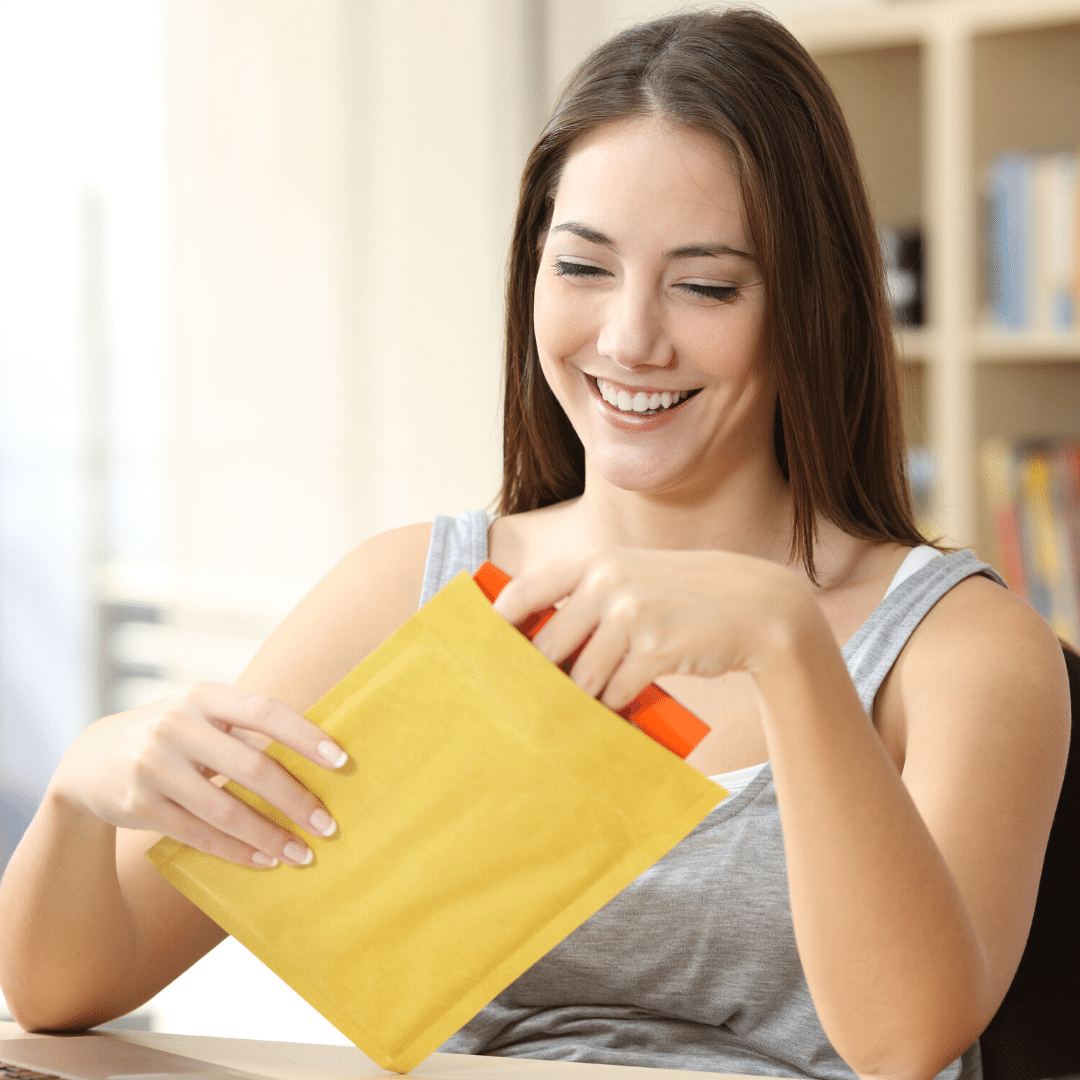 What's Inside?
*If you are having trouble purchasing on your mobile device, please use a desktop or laptop.
We also accept PayPal. Please use [email protected] for payment.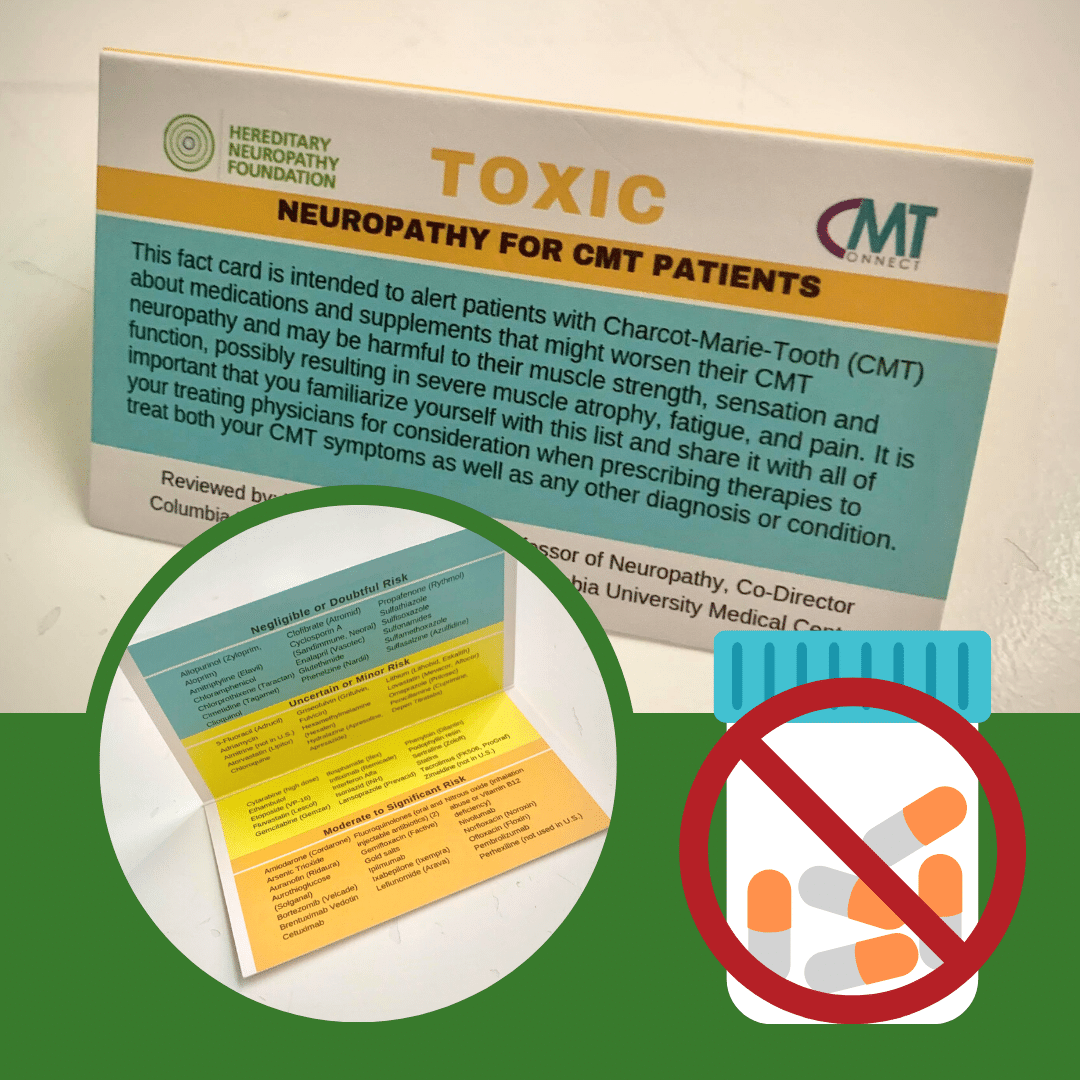 Order for $10
HNF created a Neurotoxic wallet card to alert CMT patients about medications that may worsen their neuropathy. You can provide this vital information easily to all your healthcare providers when they prescribe a medication.
With a minimum donation of $10, you'll receive a Neurotoxic wallet card. Just fill out the form below and HNF will send your card via snail mail to arrive within seven days.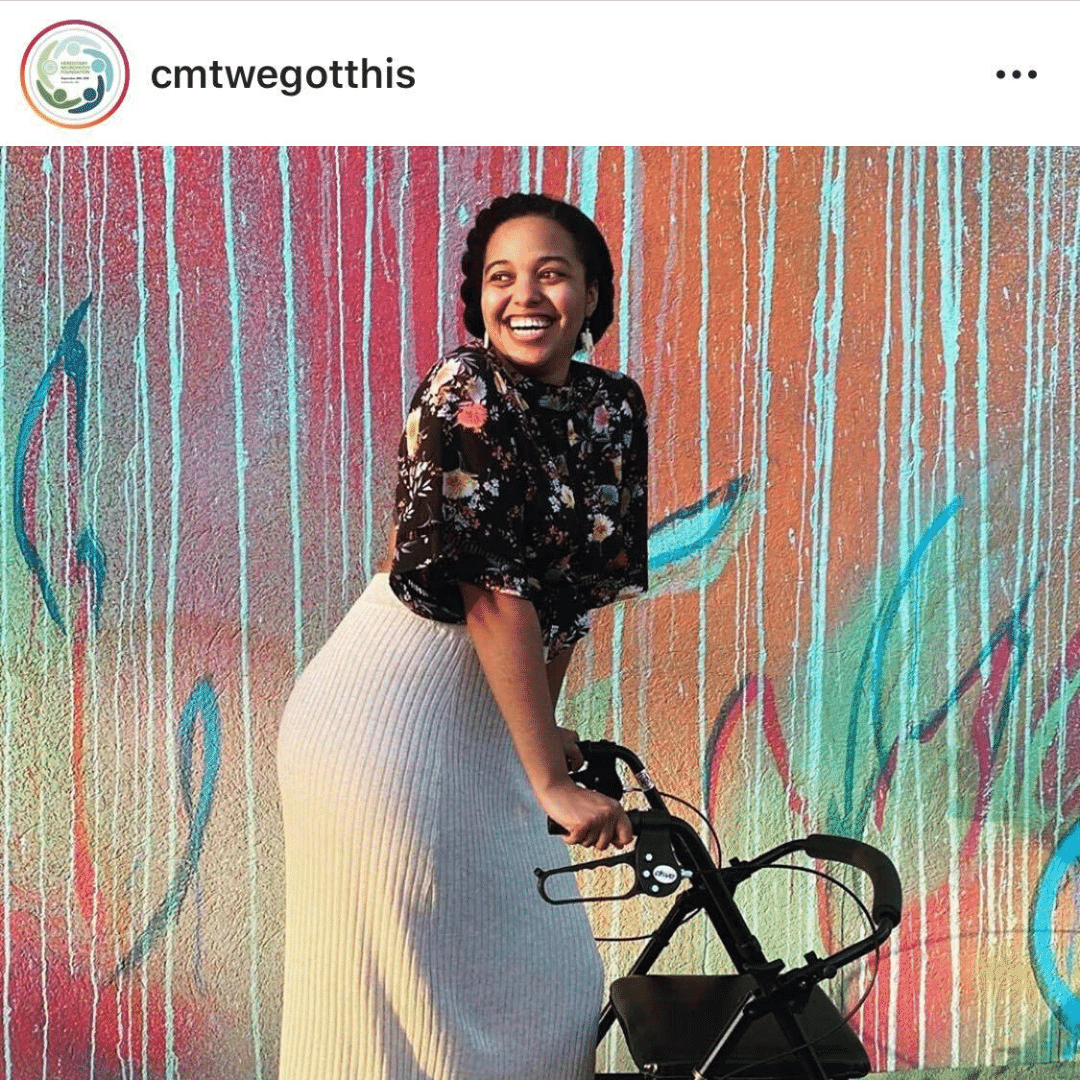 Follow Us Here!
Click HERE to connect with our growing CMT online community and be the first to learn about new resources, events and products when you follow us on social media! Submit your own photos and posts by tagging us using hashtag #cmtwegotthis