Lucia Notterpek
Chief Scientific Officer
Dr. Lucia Notterpek is Professor and Chair of the Department of Neuroscience at the McKnight Brain Institute at the University of Florida, Gainesville, Florida. Dr. Notterpek investigates how the loss of glial insulation around axons, called myelin, contributes to the pathogenesis of hereditary and age-related neural disorders. Diseases that are specifically linked with defects in myelin include peripheral neuropathies, such as Charcot-Marie-Tooth diseases and multiple sclerosis. Recent studies also suggest an involvement of myelin damage in the underlying and painful symptoms of trigeminal neuralgia.
Current research is focused on understanding the subcellular changes within neural cells that underlie the progressive nature of these disorders and normal aging-associated myelin degeneration. A major effort of Dr. Notterpek's lab focuses on approaches to maintain healthy myelin during lifespan and/or restore it in disease paradigms. The laboratory is equipped with models and reagents, including small molecule therapeutics and genetic models to attain these goals. Other areas of active investigation include the optimization of lipid nanoparticles as therapy delivery vehicles for neural disorders. She has authored and co-authored over 65 publications, reviews and book chapters. She is actively involved in the educational and research missions of the College of Medicine at the University of Florida. Nationally and internationally, she serves on research advisory and grant review panels for private and public organizations. Her research efforts have been supported by the NIH, the National Muscular Dystrophy Association, the National Multiple Sclerosis Society, the Facial Pain Foundation and the Hereditary Neuropathy Foundation.
Florian P. Thomas, MD, MA, PhD, MSc
Director, Hereditary Neuropathy Center, Hackensack University Medical Center, Founding Chair & Professor, Department of Neurology, Hackensack Meridian School of Medicine
Dr. Thomas has cared for people with CMT and engaged in CMT research for over 30 years. He believes that an inter-professional, patient-centered approach is essential to help people with chronic illnesses live well despite their illness or disability. His past CMT research focused on histological studies in CMT1B. He is US lead investigator on 2 clinical trials of CMT. In collaboration with European colleagues he identified the gene mutation responsible for DI CMT C & characterized its cell biology.
He serves as Founding Chair & Professor in the Department of Neurology at Hackensack-Meridian School of Medicine, and as Clinical Affiliate Professor in the Department of Professional Psychology & Family Therapy at Seton Hall University in New Jersey. At Hackensack University Medical Center he is the Chair of the Neuroscience Institute and Founding Director of the Multiple Sclerosis Center and the Hereditary Neuropathy Foundation Center of Excellence. Previously he was a tenured Professor of Neurology, Adjunct Professor of Physical Therapy, and Associate Professor of Molecular Virology at St. Louis University in Missouri. There he directed the National MS Society Multiple Sclerosis Center, the Hereditary Neuropathy Foundation Center of Excellence, and the Clinical Research Unit of the Departments of Neurology and Psychiatry and served as Director of the Spinal Cord Injury Service and the Regional MS Center of Excellence at the St. Louis VA Medical Center, where he also founded the Pain Rehabilitation Service. He is board certified in spinal cord medicine, neurology, and neural repair and rehabilitation.  He completed his residency at Case Western Reserve University and post-doctoral training at Columbia University & McGill University. He has graduate degrees in microbiology, psychology, molecular biology & health outcomes research from University of Bonn, McGill University & St. Louis University, respectively. He is editor-in-chief of the Journal of Spinal Cord Medicine and serves on other editorial boards.
Renée JG Arnold, PharmD, RPh
President & CEO, Arnold Consultancy & Technology LLC
Renée JG Arnold completed her undergraduate training at the University of Maryland and received her Doctor of Pharmacy degree from the University of Southern California in Los Angeles. She also completed a one-year post-doctoral residency at University Hospital in San Diego/University of California at San Francisco School of Pharmacy. Dr. Arnold was most recently Principal, IMS Health; President and Co-Founder of Pharmacon International, Inc. Center for Health Outcomes Excellence.
Dr. Arnold is currently President & CEO, Arnold Consultancy & Technology LLC, headquartered in New York City, and Practice Lead, HEOR, Quorum Consulting, Inc., based in San Francisco, CA, where she oversees outcomes research and develops affiliated software for pharmaceutical and federal government programs. Her special interest in evidence-based health derives from her research that deals with use of technology to collect and/or model real-world data for use in rational decision-making by healthcare practitioners and policy makers.  Dr. Arnold's academic titles include Adjunct Associate Professor, Master of Public Health program, Department of Preventive Medicine at the Mount Sinai School of Medicine, where she has developed and teaches the pharmacoeconomics coursework. She is also Full Adjunct Professor at Long Island University College of Pharmacy and Health Sciences. Dr. Arnold is a founding member of the International Society for Pharmacoeconomics and Outcomes Research (ISPOR) and is an author/co-author of numerous articles and book chapters in the areas of pharmacology, pharmacoeconomics and cost containment strategies.
Robert Burgess, Ph.D
Faculty of The Jackson Laboratory in Bar Harbor, Maine
Dr. Robert Burgess has a long-standing interest in basic Neurobiology research. Dr. Burgess received his B.S. in Biochemistry and Physiology from Michigan State University in 1990, and his Ph.D. in Neuroscience from Stanford University in 1996.  Following postdoctoral training at Washington University, St. Louis, Dr. Burgess joined the faculty of The Jackson Laboratory in Bar Harbor, Maine in 2001. His research program uses genetic approaches in mice to examine neurodevelopmental and neuromuscular diseases, including mouse models of Charcot-Marie-Tooth disease and other inherited peripheral neuropathies.  
Areas of study include the use of mouse models to understand pathophysiology, developing and improving animal models for preclinical research, and exploring therapeutic strategies using mouse models of human disease. The Burgess lab is funded by the National Institutes of Health and has also received support from numerous disease foundations. Dr. Burgess has published over 50 peer-reviewed publications, including papers in high impact journals such as Nature and Neuron.
Joel Freundlich, Ph.D
Associate professor of Pharmacology & Physiology and Medicine at Rutgers University–New Jersey Medical School
Dr. Freundlich is an associate professor of Pharmacology & Physiology and Medicine at Rutgers University–New Jersey Medical School. He is a faculty member of the Center for Emerging and Reemerging Pathogens. Prior to his return to academic research in 2006, he spent eight years in the pharmaceutical industry as a medicinal chemist. His undergraduate and master's degree training were in chemical engineering at Cornell University as a McMullen Dean's Scholar. He received his doctorate in organic chemistry from the Massachusetts Institute of Technology under the tutelage of 2005 Nobel Prize in Chemistry awardee Richard Schrock.
An overarching goal of his current research is the discovery of small molecules that modulate novel biological targets in Mycobacterium tuberculosis – the causative agent of tuberculosis. To accomplish their aims, his lab typically employs computational, chemical, and biological techniques. His laboratory is funded by the National Institutes of Health.
Steven J. Gray, Ph.D
Research Assistant Professor Dept. of Ophthalmology, U. of N. Carolina at Chapel Hill
Dr. Steven J. Gray is Research Assistant Professor Dept. of Ophthalmology, U. of N. Carolina at Chapel Hill. He was previously a Post Doc at UNC and before that had undertaken a PhD in Molecular Biology, at Vanderbilt University. His core expertise is in AAV gene therapy vector engineering, followed by optimizing approaches to deliver a gene to the central and peripheral nervous system. His major focus is in AAV vector development to develop vector tailored to serve specific clinical and research applications involving the nervous system.  These include the development of novel AAV capsids to treat epilepsy and Rett syndrome, as well as capsids amenable to widespread CNS gene transfer after intra-CSF administration.
These also include development of vectors targeted to specific cell types such as oligodendrocytes, astrocytes, and retinal ganglion cells.  As reagents have been developed to achieve global, efficient, and in some cases cell-type specific CNS gene delivery, his research focus has also included preclinical studies to apply these reagents toward the development of treatments for neurological diseases. Currently these include Rett Syndrome, Giant Axonal Neuropathy, Tay-Sachs, Krabbe, AGU, and Batten Disease. He has published over 27 peer reviewed papers and has one US patent. His research is funded by NIH and other research foundations.
Joseph J. Higgins, MD, FAAN
Medical Director, Neurology for Quest Diagnostics and the Laboratory Director at Athena Diagnostics
Prior to joining Quest Diagnostics in 2012, Dr. Higgins was a Professor at Weill Cornell Medical College where he directed the Autism Research Program and was the principal investigator on several private foundation and NIH research grants focused on clinical neurogenetics. For over 10 years, he held senior leadership positions in the federal and state governments at the National Institute of Neurological Disorders and Stroke and the New York State Department of Health. He is a fellow of the American Academy of Neurology with board certifications in Pediatrics by the American Board of Pediatrics and Neurology with Special Qualification in Child Neurology by the American Board of Psychiatry and Neurology. He has authored more than 90 peer‐reviewed publications, six book chapters, and eight reviews articles in the field of neurogenetics. He is the CLIA Laboratory Director at the Athena Diagnostics lab and is a Voluntary Clinical Professor of Pediatric Neurology at Weill Cornell Medical College.
Dr. Higgins earned his bachelor's degree in biology from Marist College and finished his medical degree at New York University.
Brett Langley, Ph.D
Director of Neural Epigenetics at the Burke Medical Research Institute, Assistant Professor of Neurology and Neuroscience at Weill Medical College of Cornell University
Brett Langley completed his undergraduate (1995) and Masters degree with First Class Honors (1999) from the University of Waikato, and his Ph.D. degree in Molecular Medicine (2002) from the University of Auckland School of Medicine in New Zealand. Following his Ph.D. studies, Brett did postdoctoral research training Dr. Rajiv R. Ratan at the Beth Israel Deaconess Medical Center and Harvard Medical School. He then joined the Faculty at the Burke Medical Research Institute and was appointed to the position of Instructor of Neurology and Neuroscience at Weill Medical College of Cornell University.
His area of research focuses on understanding the molecular events that determine a neuron's or axon's fate following injury or during disease, and ultimately, whether they can be modulated therapeutically to promote better outcomes in patients.
Nadia Litterman, Ph.D
PhD is Collaborations Director at Collaborative Drug Discovery (CDD)
Nadia Litterman, PhD is Collaborations Director at Collaborative Drug Discovery (CDD), where she aims to identify and develop collaborations for drug discovery using CDD's innovative informatics technologies. She has a long standing interesting in finding therapeutics for neuronal disorders and rare diseases, with more than 10 years of broad research experience in the areas of chemistry, cell biology, and neuroscience. During postdoctoral research in the laboratory of Dr. Lee Rubin at Harvard University, she utilized stem cell models of the rare, genetic, early onset motor neuron disorder Spinal Muscular Atrophy (SMA) to search for novel therapeutic strategies.
She identified an opportunity for drug repurposing of an anti-cancer compound for SMA and found that this approach may be broadened for a second disease of motor neurons, Amyotrophic Lateral Sclerosis. As a National Science Foundation graduate fellow in the Pathology Department at Harvard Medical School, she led an investigation to explore biochemical processes that control protein trafficking in neurons. Her undergraduate research in the Chemistry department at Princeton University focused on free radical toxicity as it relates to protein misfolding and neurodegeneration.
Michael G. Palfreyman, PhD, DSc, MRPharmS
President, Palfreyman BioPharm Advisors
Since 2009 Dr. Michael Palfreyman has been guiding Biotechnology Companies and Foundations advancing therapeutics on the path from discovery to clinical proof of concept. He has more than four decades of successful drug discovery and development experience in several therapeutic areas with two major pharmaceutical companies and several biotechnology companies. He is currently Chairman, Clinical and Scientific Advisory Board & SVP Drug Development at Aminex Therapeutics; Chairman, Clinical and Scientific Advisory Board and Chief Scientific Officer at Amorsa Therapeutics; Scientific Advisor to The Forsyth Institute; Stanford Research Institute, Biosciences Division; NeurAegis; NeuroNascent; MAK Scientific; Jasco Pharmaceuticals, and he is responsible for R&D Diligence at Torrey Pines Investment Ventures.
Previously he was Chairman of the Board at Amakem Therapeutics and at Ophthakem Therapeutics; President and CSO at Psychiatric Genomics; Vice President of Drug Development and Program Management at EnVivo (now Forum) Pharmaceuticals, and Senior Vice President of R&D at Scriptgen (now Anadys) Pharmaceuticals. Michael also held executive leadership positions at Marion Merrell Dow (MMD) Research Institute (now Sanofi), including Vice President of Research (North America). Prior to MMD, Michael was the Head of Biochemical Pharmacology at Beecham Pharmaceuticals (now GlaxoSmithKline). He received his BPharm, MRPharmS, PhD, and DSc from the University of Nottingham and is an Emeritus Fellow of the American College of Neuropsychopharmacology. He is co-inventor on 45 issued US and European patents, several pending patents, and has coauthored over 150 scientific articles and book chapters.
Michael Sereda, M.D., Ph.D
Professor of Neurology and Group leader in the Department of Neurogenetics, Max Planck Institute (MPI) of Experimental Medicine, Göttingen, Germany
Dr. Michael Sereda M.D. is Professor of Neurology and Group leader in the Department of Neurogenetics, Max Planck Institute (MPI) of Experimental Medicine, Göttingen, Germany. He was a postdoctoral fellow in the group of Prof K.-A. Nave, PhD at MPI. He also completed a Residency in Neurology in the Dept. of Clinical Neurophysiology and Neurology, University of Göttingen and is currently Consultant Neurologist there. Hisdomain of research is Schwann cell and molecular biology as well as axon-glia interaction and disease mechanisms of Charcot-Marie-Tooth disease.
He has generated a transgenic rat model of CMT1A which is helpful in the analysis of modifier genes, epigenetic factors, and in the evaluation of experimental treatment strategies. He has also recently identified biomarkers of disease severity in CMT1A patients and is currently validating markers in patients from across Europe which should help in performing clinical trials in the near future.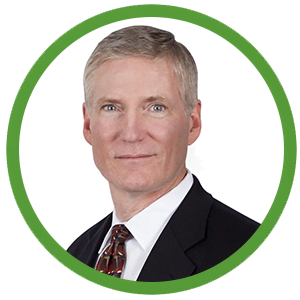 Scott Stromatt
Dr. Stromatt has a medical degree from the University of Chicago and a MBA from the University of Colorado.  He is board certified in Internal Medicine and has over 26 years of biopharmaceutical experience, including three years as a biotechnology analyst for a Wall Street investment firm.
Dr. Stromatt has conducted over 55 Phase 1 to Phase 4 clinical trials in a wide variety of clinical indications, including oncology, rheumatology, pulmonology, gastroenterology and neurology.  In the field of neurology, he ran clinical trials with a novel growth factor for Lou Gehrig's disease or amyotrophic lateral sclerosis.  He has worked on various regulatory filings including INDs, NDAs, BLAs and MAAs.  Additionally, he has experience in medical affairs with extensive market and brand management support.
Dr. Stromatt is currently the Chief Medical Officer at Emergent BioSolutions, a biotechnology company focused on oncology, autoimmune disease and infectious diseases.
Dianna E. Willis, Ph.D
Associate Director, Burke Neurological Institute Director, Burke-Blythedale Program in Pediatric Clinical Neuroscience Assistant Professor, Brain and Mind Research Institute, Weill Cornell Medicine
Dianna E. Willis, Ph.D., is the head of the Laboratory for Axonal and RNA Biology, Director of the Center for Pain Research, and Associate Director at the Burke Neurological Institute, an Assistant Professor of Neuroscience at Weill Cornell Medicine, and Director of the Burke-Blythedale Program in Pediatric Clinic Neuroscience. Dr. Willis received her undergraduate degree in Biology from the University of Pittsburgh in 1994, and her Ph.D. in Molecular Biology and Genetics from the University of Delaware in 2002. Her postdoctoral training at Nemours Biomedical Research at the Alfred I. duPont Hospital for Children from 2002 – 2007 focused on the newly emerging understanding of local translation in neuronal axons.
After completing a visiting scientist position in the Department of Molecular and Cellular Neurobiology at Vrije Universiteit in the Netherlands in 2007, she returned to Nemours as an Assistant Research Scientist in the Center for Translational Neurobiology. In 2010, Dr. Willis was recruited to be the Director of the Center for Pain Research at the Burke Neurological Institute. Her research has focused on understanding how aberrant axonal translation may lead to maladaptive plasticity as is evident in neuropathic pain and neuropathy. In 2016, she was named Associate Director of the Burke Neurological Institute, and in 2018, Dr. Willis became Director of the Burke-Blythedale Program in Pediatric Clinical Neuroscience.
Robert D. Bell, Ph.D.
Associate Research Fellow, Rare Disease Research Unit, Pfizer World Wide Research and Development
Robert received a PhD in Pathology studying the role of cerebral vascular dysfunction in
Alzheimer's disease at the University of Rochester. He then completed an AHA funded
postdoctoral fellowship in cardiovascular biology and held a Research Assistant Professor
position in the Department of Neurosurgery at the University of Rochester Medical Center. He
joined Pfizer's Neuroscience Research Unit in 2012 and built a preclinical research lab focused
on vascular targets in central nervous system (CNS) disorders and drug delivery across the
blood-brain barrier. In 2017, Robert joined the Rare Disease Research Unit where he leads a
group focused on developing novel AAV-based gene therapies for the rare neurological
conditions. Robert has an interest in understanding molecular mechanisms that regulate AAV
biodistribution and cellular trafficking at the blood-brain barrier and in the CNS.