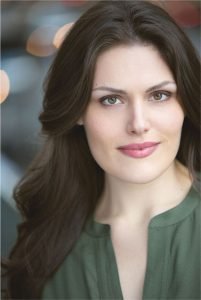 Essential oils are naturally occurring, volatile aromatic compounds found in the seeds, bark, stems, roots, flowers, and other parts of plants. These oils can be used for food preparation, beauty treatment, and various emotional and physical wellness applications.
We wanted to learn more about essential oils and how they can be used to help manage the symptoms of the CMT patient, so we reached out to Sarah Miller, a Wellness Advocate with doTERRA essential oils. Let's hear more from Sarah…
Q: Tell us about yourself…
A: I hail from Upstate New York, home of the best apple cider donuts, record-breaking cold winters, and the breathtakingly beautiful Adirondack Mountains. I ventured to NYC to pursue my acting career, which, oddly enough, is how I was introduced to doTERRA's amazing essential oils. I am a proud Wellness Advocate with doTERRA, and I take great pride in being part of their company's mission. I have been sharing and educating people on essential oils and other wellness products for over a year and a half, and have been using them myself for even longer. It has been my pleasure to empower others on taking control of their physical, mental and emotional health by using Mother Nature's natural solutions.
Q: How did you get involved with essential oils?
A: I was introduced to essential oils through an acting class. I have found that as you reach a certain caliber of acting, you are surrounded by talent that is extremely in tune with the health and well-being of their bodies. I took a workshop on how essential oils could add value to my experience as an actor was completely blown away. I was taught what essential oils were exactly, how to use them safely and effectively. Whether it was teaching me how to service the cells in my body for increased energy, or helping me stay present and grounded when nerves arise, or keeping my immune system strong to stay healthy on set, as well as in everyday life, there seemed to be an oil for everything. And, like many actors here in NYC, I didn't have health insurance at the time—so learning how to take care of my own health and well-being naturally was truly empowering.
Q: How can essential oils help individuals within the CMT community?
A: Essential Oils will be able to offer a wide variety of support both, physically and emotionally, within the CMT community. For example, a major contributing factor to neuropathy includes inflammation of the nerves. Eucalyptus, helichrysum and frankincense essential oils are just 3 of MANY that have anti-inflammatory properties that would offer support for those who suffer from CMT. Essential oils are also a great tool used in aromatherapy, providing amazing emotional support. Diffusing essential oils helps create a calming and serene environment that can lift your mood and help reduce stress, depression and anxiety. And believe it or not, all of this is just the tip of the iceberg in how essential oils can add value to your community.
Q: What are your favorite oils and why?
A: Truth be told, I have a lot of favorite oils and they change on a daily basis. One of my absolute favorites would have to be a blend called On-Guard that is a great immune booster. Plus, it smells like Christmas! It is made up of clove, orange, cinnamon, eucalyptus and rosemary oils. I also love peppermint oil, which I use for lots of things including releasing tension in my body and helping me focus. It is also provides great respiratory support. Clary Sage is another essential oil staple found in my arsenal. I apply this to the top of my spine morning and night for hormonal support. I make sure to have at least 2 bottles at all times!
Q: What makes doTERRA oils stand out among other oils?
A: doTERRA is partnered with renowned botanists, chemists and scientists to research and test our oils and products. They even partake in 3rd-party testing to ensure purity. This not only legitimizes our oils, but it sets a higher standard for the industry as a whole. All of doTERRA's oils are Certified Pure Therapeutic Grade (CPTG). Their company mission and ability to give back is equally impressive showing tremendous integrity. They have used their non-profit charity "The Healing Hands" to practice co-impact sourcing, which honors sustainable agricultural traditions with farmers around the world. Just like HNF, the foundation strives to help people live free of disease and empower them with the tools needed to improve quality of life through both physical and emotional support.
UPCOMING WEBINAR! Be sure to join us on January 12th at 7pm for the patient-centered CMT-Connect Workshop on essential oils. This session will be unique as we will be offering a webinar for those that are out-of-town to join in. REGISTER HERE
**Disclaimer: HNF does not endorse doTERAA oils. We are offering this webinar to assist the CMT Community with different options to manage symptoms.