With frequent new discoveries that have the potential to advance our mission to find a cure for Charcot-Marie-Tooth, it is critical to stay informed and involved. In addition, staying connected to our community increases our strength and raises our collective voice!
The Hereditary Neuropathy Foundation is the only organization that offers all content and newsletters, past and present, free to everyone and without membership fees.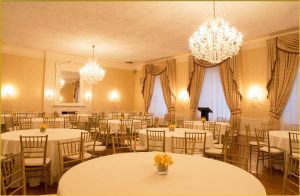 The Hereditary Neuropathy Foundation has selected historic 3 West Club to hold the first Patient-Centered Charcot-Marie-Tooth Summit on October 6, 2016. The 3 West Club is a best-in-class event space and boutique hotel nestled in the heart of Midtown Manhattan....