---
With frequent new discoveries that have the potential to advance our mission to find a cure for Charcot-Marie-Tooth, it is critical to stay informed and involved. In addition, staying connected to our community increases our strength and raises our collective voice!
The Hereditary Neuropathy Foundation is the only organization that offers all content and newsletters, past and present, free to everyone and without membership fees.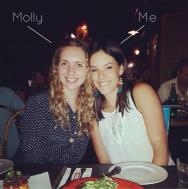 Kassandra is riding in the TD Bank Five Boro Bike Tour to support her friend Molly and help HNF raise funds for CMT research. She loves new experiences and is ready to tackle all 5 boroughs in one day by bike! Her sister Faith is riding by her side in support of CMT...