With frequent new discoveries that have the potential to advance our mission to find a cure for Charcot-Marie-Tooth, it is critical to stay informed and involved. In addition, staying connected to our community increases our strength and raises our collective voice!
The Hereditary Neuropathy Foundation is the only organization that offers all content and newsletters, past and present, free to everyone and without membership fees.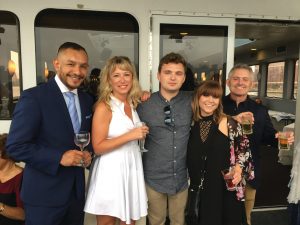 Anchor's aweigh! On Saturday, June 17th, HNF cast off for our maiden voyage New York City sunset cruise, sharing with our guests an amazing night filled with food, drinks, music, and exclusive auction items. The scenery was picturesque as we viewed the stunning city...