2015 TD Bank Five Boro Bike Tour
The 2015 TD Bank Five Boro Bike Tour is an amazing event.  Taking place the first Sunday in May each year, the adventure starts in Lower Manhattan. The ride heads north through the heart of Manhattan into Central Park and continues on to historic Harlem and the Bronx, returning south along the East River on the FDR Drive. From there it crosses into Queens and then Brooklyn, where cyclists take over the highway before making the thrilling climb up—and down—the Verrazano-Narrows Bridge to Staten Island. The route is 42 miles, mostly flat except for the bridges.
In 2011, HNF began participating in this event, both to raise awareness of Charcot-Marie-Tooth and to show the world that people with CMT can exercise and ride! Since our first ride, we have raised over $85,000 for CMT research.
Read the New York Daily News article!
We have applied again for 2015, and hope to be chosen for the fifth year as a charity partner. For anyone interested in joining us, please contact [email protected]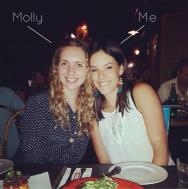 Kassandra is riding in the TD Bank Five Boro Bike Tour to support her friend Molly and help HNF raise funds for CMT research. She loves new experiences and is ready to tackle all 5 boroughs in one day by bike! Her sister Faith is riding by her side in support of CMT...