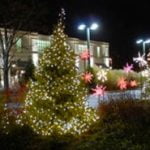 Holiday Shopping Benefit – Shop Till You Drop
Help support the Hereditary Neuropathy Foundation by doing your holiday shopping at participating Americana Manhasset and Wheatley Plaza stores from Sunday, November 24th 11am – 6pm and Thursday, December 5th to Saturday… Continue reading →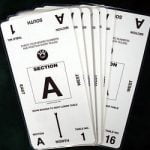 Charity Card Party Brunch and Boutique
Please join us January 31, 2014 at 10:30 at the Broken Sound Country Club, Boca Raton Florida. Join Board Members Iris and Nat Adler for an exquisite brunch and card party to benefit the H.E.L.P… Continue reading →
On the afternoon of June 3, 2012 the small town of Wolcott, CT had an opportunity to show its support for a local family. About 200 adults gathered at the American Legion Hall for a wine tasting fundraiser in honor… Continue reading →

For the the first time ever, the Hereditary Neuropathy Foundation will participate in Americana Manhasset and Wheatley Plaza's Champions for Charity®.
Champions for Charity® Holiday Shopping Benefit is December 1, 2 & 3, 2011. Help support HNF by doing… Continue reading →
Tuesday, September 27th was a beautiful evening where the New York State Podiatric Medical Association joined the Hereditary Neuropathy Foundation in celebration of Charcot-Marie-Tooth Awareness Month.  The evening included a screening of the documentary film, Bernadette along with advice on… Continue reading →
This is our time to get the word out about Charcot-Marie-Tooth disease!
Continue reading